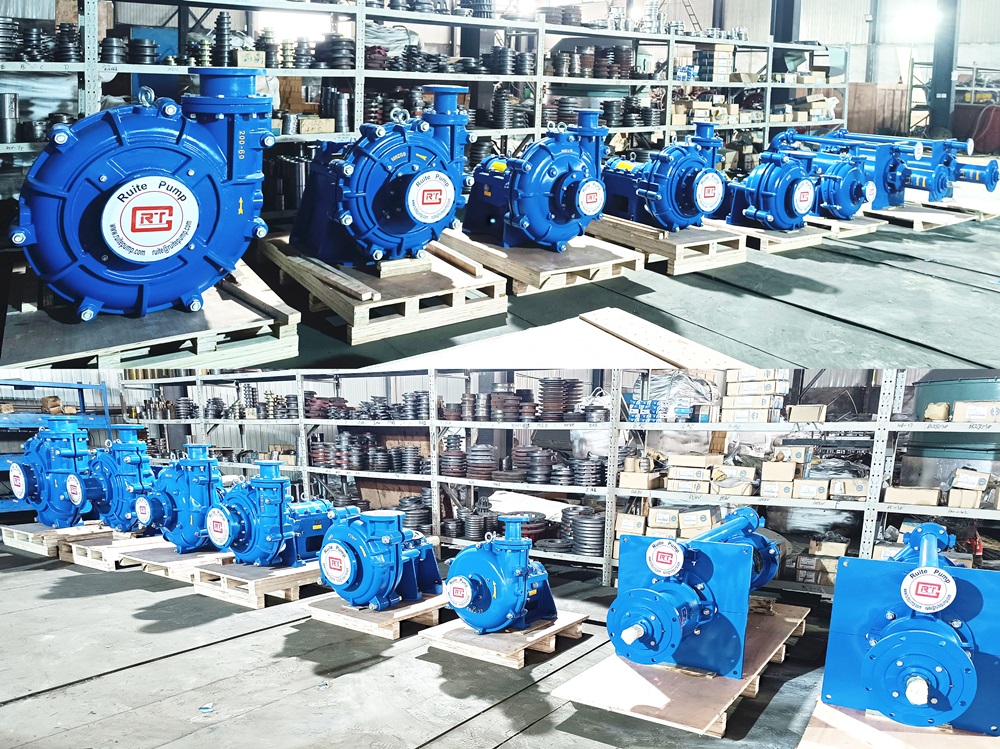 Shijiazhuang Ruite Pump Industry is a leading enterprise specializing in the production of slurry pumps.
The company has been in operation for over 20 years and has a solid reputation for supplying quality products to customers around the world. Ruite pumps are designed for demanding applications in a variety of industries including mining, power, steel, chemical and cement, among others. One of the things that makes Shijiazhuang Ruite Pumps stand out is their commitment to quality. All of their products are manufactured in accordance with internationally recognized standards. We take great pride in the craftsmanship of their products, ensuring that every part of the pump is rigorously tested before leaving the factory.
Ruite pumps are also designed to be robust and reliable, ensuring they can operate efficiently and for long periods of time in harsh environments. Shijiazhuang Ruite Pump Industry is also committed to innovation. We invest heavily in research and development to create new and improved products that meet the changing needs of their customers. Their engineers work closely with customers to understand their needs and develop custom solutions that meet their unique requirements. This approach helps the company stay ahead of the competition and maintain a strong position in the market. Another advantage of choosing Shijiazhuang Ruite Pumps is their customer support. Ruite have a team of dedicated professionals ready to assist clients. Their customer service team knows their products and can provide guidance on installation, operation and maintenance. The company also offers training and education programs to ensure customers get the most out of their pumps. The slurry pump produced by Shijiazhuang Ruite Pump Industry is specially designed for handling abrasive and corrosive materials. These pumps are critical in industries such as mining and chemical processing, where the movement of slurry is critical to production. Shijiazhuang Ruite Pumps offers a range of slurry pumps for different applications, including horizontal pumps, vertical pumps and submersible pumps. Their horizontal pumps are great for moving mud over long distances. Ruite pump use centrifugal force to move mud and are known for their high efficiency and low maintenance requirements. Vertical pumps, on the other hand, are designed for applications where the pump needs to be submerged in mud. We are also very efficient and can handle large amounts of mud. Submersible pumps are designed for heavy-duty applications that require the pump to be fully submerged in water. 
Ruite pump are able to withstand the rigors of harsh environments and are popular in the mining and construction industries.
To sum up, Shijiazhuang Ruite Pump Industry is a leading enterprise in the production of high-quality slurry pumps. They are known for their commitment to quality, innovation and customer support. Their range of slurry pumps are designed to meet the diverse needs of their customers, and they continuously invest in research and development to stay ahead of the competition. Choosing Shijiazhuang Ruite Pumps is an excellent decision for any business looking for a reliable, efficient and durable slurry pump.
Email: rita@ruitepump.com
Whatsapp: +8619933139867
Web: wwww.ruitepumps.com
---
Post time: May-15-2023